Welcome to the Enclave HQ: The Fallout Strategy wiki!
The collaborative website about the strategies for the Fallout series that anyone can edit!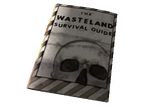 This wiki is a place for all user to post their own individual play styles, characters and general guides and strategy for any and all games in the Fallout series!

Mojave Wasteland
Featured in Fallout New Vegas as the primary setting, the Mojave Wasteland is a beautiful, yet unforgiving expanse of land comprising mostly of Nevada and parts of surrounding states.(Read more)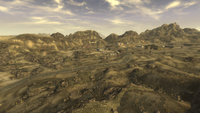 Contributing

Community News and Blogs!
Ad blocker interference detected!
Wikia is a free-to-use site that makes money from advertising. We have a modified experience for viewers using ad blockers

Wikia is not accessible if you've made further modifications. Remove the custom ad blocker rule(s) and the page will load as expected.